I have vivid memories of my mom and aunt dragging us children from store to store every time they got together. This happened every few months, so it was a semi-regular thing. Of all the places we went Chinatown was my fondest. Well maybe not the streets of Chinatown where my chubby cheeks were pinched for good luck and @twinkiechan's head was the perfect height for the bottom of ladies purses to hit. The stores were my favorite. Everything about them: the assortment of colorful foreign objects, food, spices and yes even the smell. (If you haven't been to one, the smell can only be described as fishyspicyherbysweetnsour.)
So, knowing I had an appointment with Paul's Orthotist, I left the house and hour or so early and to go shop at one of the largest Asian supermarkets I know of.
Ranch 99
.
Outside the towering opening to the building is this killer koi fountain.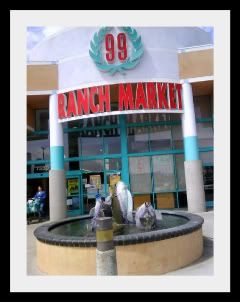 Sort of like how the mall is setup, there are some sub stores within the supermarket. At this store there are two restaurants that made the entryway smell amazing.
It was interesting to see Paul's reaction to the new environment. It wasn't much but the live fish did make him little excited. I couldn't expect much, he is only 5 months old. Next year at this time it will be such a different experience.
As we went up and down the isles I took pics of the things that particularly caught my eye.
This pretty jar is full of ground fish... who would have thought?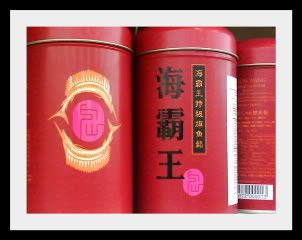 This is the prettiest beef jerky packaging I have ever seen.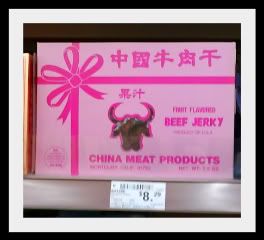 This was taken for @twinkiechan. I haven't had this in forever! What is the difference in the two?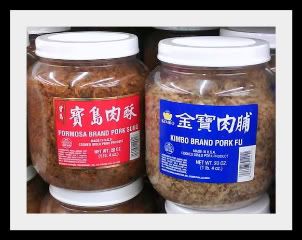 I liked the look of this a lot, and would have bought it if I wasn't scarily allergic to squid!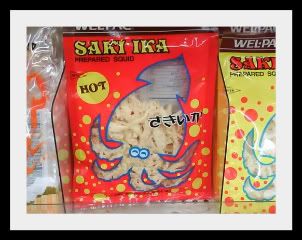 How crazy is this? Sort of makes me sad. Not like I could free them or anything. I usually try not to make eye contact but I couldn't pass up the shot.
I love the color green. Even in the form of steamed layered tapioca cake.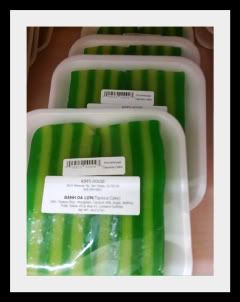 Yes- these are alive too.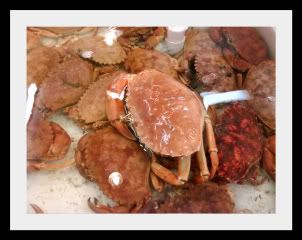 Everyone's favorite hot sauce!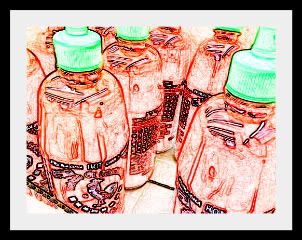 Clams.
After walking through the whole store all I purchased was 5 bars of my favorite soap and a blueberry banana boba tea drink. It was the perfect ending to my Ranch 99 trip.