This morning as I was catching up on twitter, through
@cameron_crazy
I came across
the blog for April Rose.
Today is her due date and Dr's are surprised she has made it this long. Already a survivor this story touched my heart and I decided to find something pink to dress my son in to show our love and support.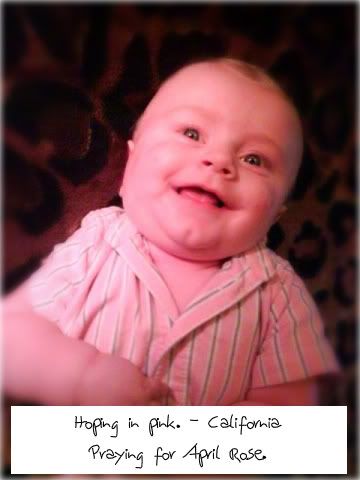 He is such a gem and has really made me appreciate life like never before.
Earlier today I was looking at videos I have taken as I am going to put together a montage of my very rambunctious pups. I came across a bunch of Paul as a wee lil bit and found a few I had to share. I wanted to see how he would react to certain music as well as his first little sighing sing-song like noise ever. Too precious. Enjoy!